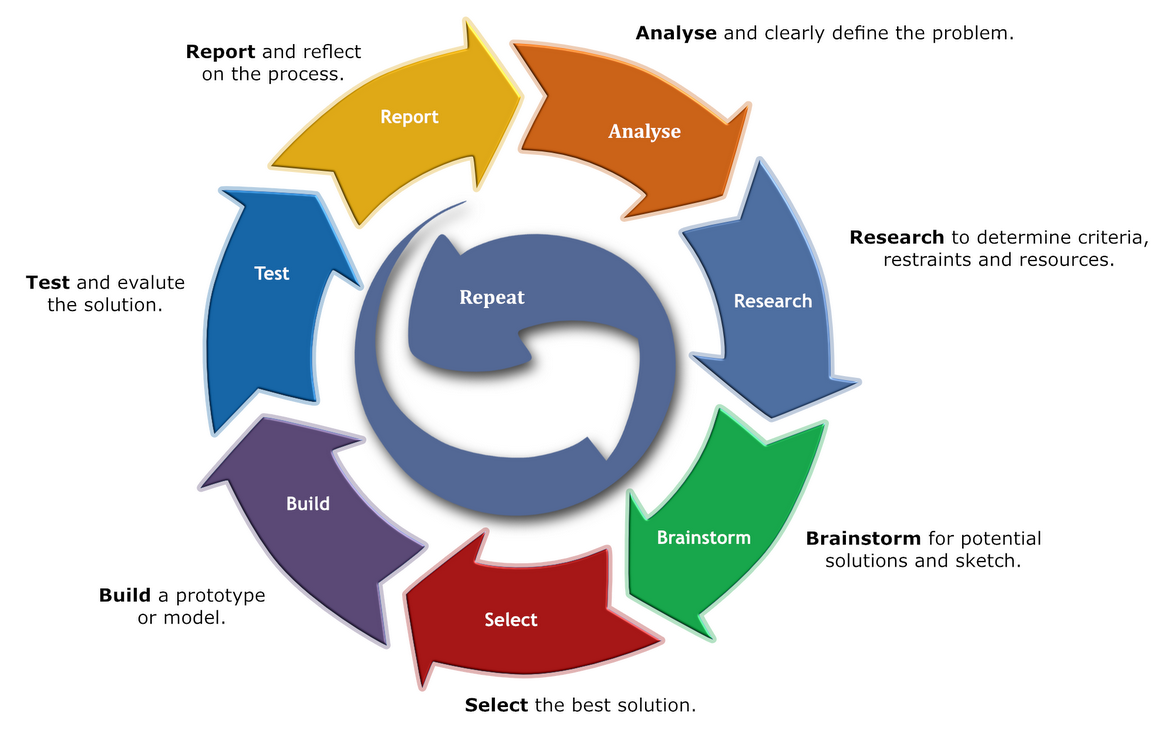 This design process model is based on the Ontario 2008 Technological Education curriculum.
From the curriculum:
"Although processes such as this involve a framework of sequential steps, they are typically iterative processes that may require a retracing of steps, diversions to solve specific problems along the way, or even a return to the start of the process if it becomes clear that the situation needs to be clarified and the problem redefined. Problem solvers soon discover that the process calls for an open mind, the freedom to be creative, and a great deal of patience and persistence."
The graphic above is based on one created by Jackie Griffith. Thanks to Jackie for allowing me to adapt it.
---
Here's a comical look at the design process! (click to view full size)