I recently had some discussions about updating a webpage to include popups for a number of organizations that were listed on a page. It got me thinking about how I could write a program that would efficiently generate the HTML instead of having to manually code it.
I've also been thinking lately about getting back into programming with Delphi, a language I used many years ago that is perfect for quickly creating little utilities.
Here's the result: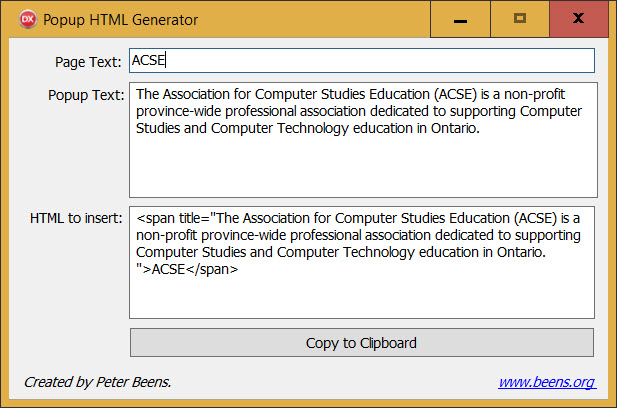 It's nothing fancy, but it will suit my needs should the task come up again.
If you're interested in downloading the program for yourself, it can be downloaded from here. Because it's written in Delphi, there's no setup required and the program should run portably on most systems (Windows only).  Just save it to the folder you'd like to run it from, like your desktop.
If you're interested in the source code, shoot me an email and I'd be glad to  share it.